Welcome to Party in Your PJs!
Happy Tuesday!
Ya'll....it is like September! WHAT? Wait...how did that happen? Wasn't it like June last week?
Why does time fly when you get "older"? Remember when you were younger, and Summer Vacation lasted like FOREVER? Now, you go to sleep one night, and you wake up and it is September. Then you get all crazy and realize that you have done no Christmas shopping, because you know that soon, you will see those over achiever people posting on Facebook about how they have their Christmas Shopping done and their Christmas cards are addressed and ready to go in the mail the Monday after Thanksgiving...and well...sorry...I hate those people. Judge if you want...but I am more of a last minute type of person...Planning is sooo overrated...am I right ladies? Now...I am not one of those totally last minute Christmas shoppers...but I would like the temperatures to drop below 90 before I start.
I hope you all had a wonderful week...are you ready to party?
The rules for the group board include:
1. Limit of one pin a day.
2. Just like the party anything goes, but clear wonderful pictures with great descriptions are most successful.
3. Please no Spam ( Spammers will be deleted without warning)
4. If you pin to the Pinterest Board, please link to the Party in Your PJs Party also, the party runs from 7 pm Tuesdays-Midnight Saturday (Central Time)
5. Finally have fun and share this group board with blog friends and followers! The more success the group board is the more success you will see from your pins.
Want to be added to the group board? Follow our Party in Your PJs board and comment on this post with your Pinterest name or email Bree at bumblebreeblog@gmail.com or Kim at thecookiepuzzle@gmail.com
Features from Last Weeks Party!

With September here, gardens are nearing their end, and these
Killer Marinated Tomatoes
from Linda of
The Best of Long Island and Central Florida
are the perfect way to use up the last of your tomatoes.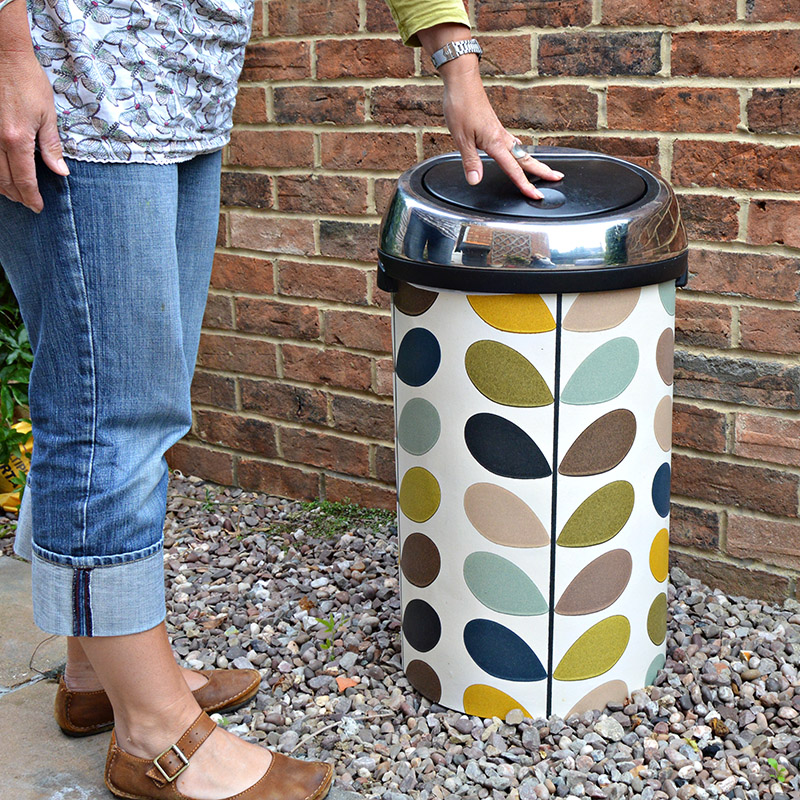 Claire of Pillar Box Blue
shared some amazing transformations using
Wallpaper
! I love all these ideas, please go check it out,
trash bins, tables, lamp shades, WOW!
Laurie from My Husband has too many Hobbies does it again!
These
Fall Acorn Ornaments
are so cute and
so easy to make! LOVE LOVE LOVE!
Make sure you head over to
bumblebreeblog
to see her features, we each pick our own features.
All links are pinned to a Party Board...you can follow the board on Pinterest...feel free to follow the board, there is lots of inspiration to be found there.
Ok...let's party!
Rules
-Link to post, not your home page
-Link to something YOU made, wrote or thought
-No Etsy or Business Pages
-Link Parties, Roundups and Giveaways welcome
- Don't Link and Run! Please visit other links, make friends, learn something new, leave a comment, we all love comments
-If you were featured, grab a"Featured" button, found in the right side bar
-Consider adding our Party button to your Party Page or Post (button found on right side bar)