Welcome to Party in Your PJs!
Happy Tuesday!
Did everyone have a happy and safe Labor Day Weekend? Mine went way to quick! I guess now that Labor Day is over the Fall Season has officially kicked off...Soon Facebook and Pinterest will be overloaded with all things PUMPKIN...and APPLE and then you will be like "If I see ONE more thing PUMPKIN...I WILL SCREAM" but then you see a Pumpkin Cheesecake with a crumb topping...and you are all like "OOOO that looks good, I will make that". Tell me I am not the only one who does that? Please. Hello? Is anyone there?
I hope you all had a wonderful week...are you ready to party?
The rules for the group board include:
1. Limit of one pin a day.
2. Just like the party anything goes, but clear wonderful pictures with great descriptions are most successful.
3. Please no Spam ( Spammers will be deleted without warning)
4. If you pin to the Pinterest Board, please link to the Party in Your PJs Party also, the party runs from 7 pm Tuesdays-Midnight Saturday (Central Time)
5. Finally have fun and share this group board with blog friends and followers! The more success the group board is the more success you will see from your pins.
Want to be added to the group board? Follow our Party in Your PJs board and comment on this post with your Pinterest name or email Bree at bumblebreeblog@gmail.com or Kim at thecookiepuzzle@gmail.com
Features from Last Weeks Party!

Look at all the wonderful
Silver "Junk"
that Penny from
Penny's Vintage Home found...amazing what
people sale thinking it is "junk"!
(people are crazy)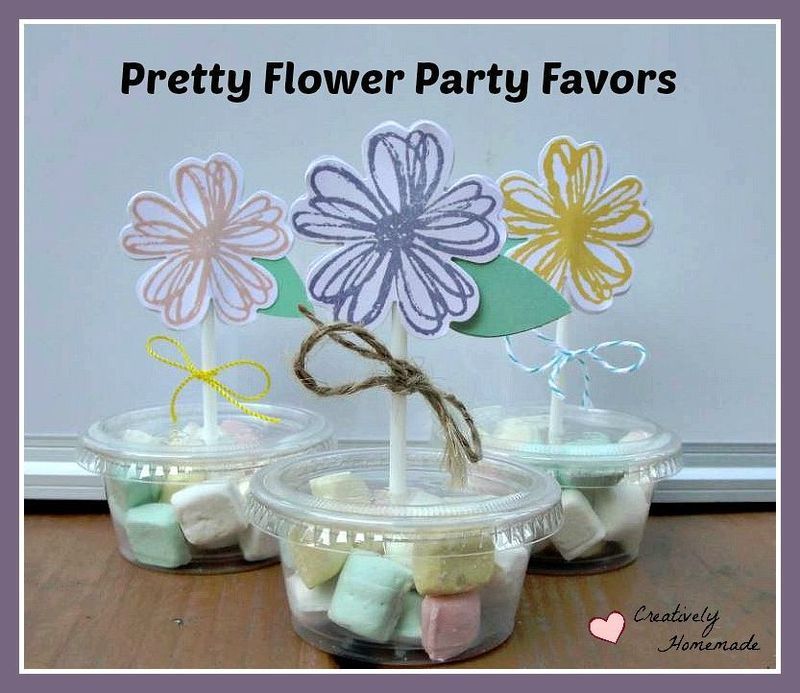 I know that Fall is just around the corner, but these
Pretty Flower Party Favors
from
Jennifer at Creatively Homemade just make me SMILE!
Make sure you head over to
bumblebreeblog
to see her features, we each pick our own features.
All links are pinned to a Party Board...you can follow the board on Pinterest...feel free to follow the board, there is lots of inspiration to be found there.
Ok...let's party!
Rules
-Link to post, not your home page
-Link to something YOU made, wrote or thought
-No Etsy or Business Pages
-Link Parties, Roundups and Giveaways welcome
- Don't Link and Run! Please visit other links, make friends, learn something new, leave a comment, we all love comments
-If you were featured, grab a"Featured" button, found in the right side bar
-Consider adding our Party button to your Party Page or Post (button found on right side bar)